Ejuice Magazine: Can you introduce yourself and give us a little bit of your background?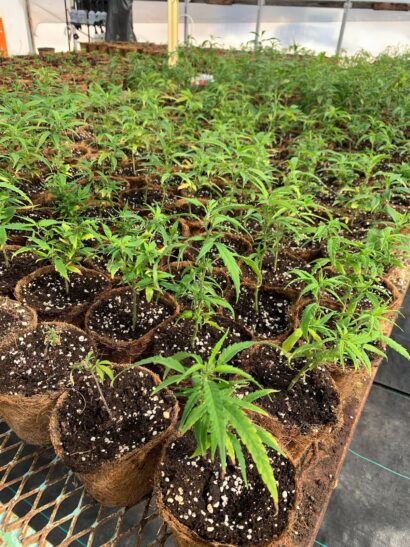 Two Hawk Farms: This year we decided to make a transition from Erth Hemp to Erth Wellness and are currently rolling out a full rebrand of the Erth Hemp product offerings.  As this industry evolves it is important to maintain our goal of helping people. Changing the name of the brand allows us to introduce more products where CBD may not be the main focus, but as seen as an additional ingredient. We started Erth in late 2017, the immediate goal was to develop our own brand but also embrace an ever-changing industry. Being one of the earlier brands in this space allowed us to develop partnerships with startup CBD companies looking for help with their own products as well as working with a team that could help them formulate and manufacture their products for them. 
We currently have three facilities;
North Las Vegas, where Derek To and Jose Ortiz manage Nevada Erth. This is where our closed-loop extraction machine is located and is also where we produce all of our flower-related products and pill encapsulation. Nevada Erth serves as the primary source for all of Erth Wellness and Two Hawk's raw materials that are used in production. CBD Isolate, CBG, CBN, D8, HHC are available here and offers a source for anyone looking to purchase bulk materials from. (https://ecoholdings.co) 
2.The primary Location located in Irvine, CA has grown exponentially since we first started. This is where all of the formulation, development and manufacturing happens for Tinctures, Topicals, Vape products and our exciting new gummy machine! 
3.Our newest endeavor is our bakery, (located down the street in Costa Mesa) where you'll find Erth Foods. Erth Foods is currently running at full capacity for one client producing popular CBD and non-CBD Soft Bake Chews for Dogs that were just featured on Ellen and can be found in Walmart and Petco.  
It's been a fun ride so far.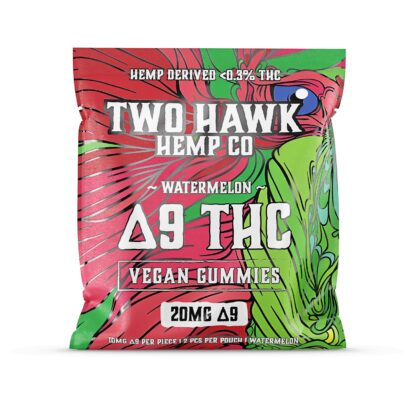 EM: The name of your farm and one of your CBD lines is called Two Hawk. We heard there was a story behind the name. Do you care to share the story of how you came up with the name Two Hawk? 
THF: When developing the original ERTH brand, we took into consideration the "sense of place" in which our farm was located.   We ended up securing a few ideas for spinoffs of additional brands if we ever needed them. The first was Kingston Road, the name of the Road you'd take to get to the farm. The second was Two Hawk Ranch founded 30 years ago; as the name suggests, this was our inspiration for our Two Hawk line, where Two Hawks were often seen hunting the area.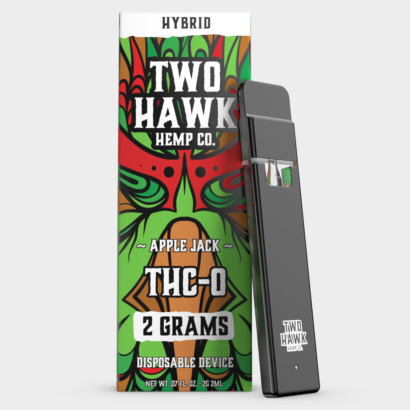 EM: What was the inspiration behind the Two Hawk Delta-8 line of products? 
THF: When developing the branding for Two Hawk we understood that these products would be used for those people looking to 'feel' something. Erth encompasses the classic holistic-type look while Two Hawk needed to be brighter, more colorful, pop on the shelf, and capture a bit of the hallucinogenic feel. We decided to pull a bit of inspiration from Native American art and culture by using names like Storyteller, Dreamcatcher, and Warrior, each of which serves a functional cannabinoid ratio. Storyteller 25mg offers pure Delta-8, Dreamcatcher 20mg Delta-8 with 5mg CBN can help you sleep, and Warrior 20mg Delta-8 with 5mg CBG helps aid in recovery.
EM: Is there anything new coming out of Two Hawk or Erth that you would like to share with the readers? 
THF: For Two Hawk we currently offer eleven Vegan Gummy SKU's: HHC, THC-O, Compliant Delta-9 (5mg and 10mg), and three functional Delta-8 SKU's. We also carry eight 2-Gram Disposables SKU's: Golden Goat HHC, Melon Gum HHC, Apple Jack THC-O. Last but not least, we have five Delta-8 Skus's: Bomb Pop, Sugar Punch, Wedding Cake, Green Crack, Grandaddy Purp.
We are very excited about the re-launch and re-brand of Erth. Erth Wellness takes everything we've learned over the past 4 years and perfects it. The new Erth Wellness will offer Higher Mg strengths, unique formulations, completely redesigned packaging and competitive pricing for Wholesaler, Distributors and most importantly the end customer.
EM: Do you have a message you would like to share with our readers? 
THF: We would love for everyone to have the opportunity to try our products. We truly feel you will notice the thought process and the amount of time we have put into offering the best products available. Feel free to email or call us at any time if you have any questions or need some samples.

EM: We understand that another subsidiary of Erth is Verdict Vapors, we don't want to forget about that. What are the goals for Verdict Vapors in the coming years? 
THF: Yes yes yes! Verdict Vapors (now Verdict Brands) consists of Mints Vape Co., Zen Haus, Badger Hill Reserve, and Mega E-Liquids. We are eagerly awaiting for our new Mints Disposables to be released as well. We will be offering our six best-selling mint flavors in a 3500 puff bar available in 3% (Utah we got you!) and 5%. In addition to all of this, we are currently working diligently with Elixa Health to file all of our synthetic PMTA's by the May 15th deadline. This will include all of our refillable e-liquid SKU's and the disposables. The industry has been quite the ride and it's hard to predict the future.
I personally don't see vaping going anywhere. We're going to go as long as we can. But blaming the vape industry on the kid aspect is a bit ridiculous. Kids will always find a way to get their hands on things. I think if they are really serious about it, then there need to be dramatically harsher punishments on the establishments that are selling products to minors. That's the real epidemic. Vape is one of the first alternatives to cigarettes that the world really has ever seen. 
"I would love to acknowledge everyone that has made this happen, Matthew Daffron, Matt Cook, Daniel Joplin, Sam Higa, Herberth Villalobos, Derek To, Jose Ortiz, Devyn Escatell, Herberth Villalobos, Gordon Clune, and of course everyone at Midwest Goods!"
              – Danny Prosser