If you want the most powerful type of vaporizer, pick out a regulated box mod. When choosing a box mod, keep in mind there are a more than some can count of different chipsets to choose from depending on your needs, so do your research, compare and contrast, and find what is best for you.
You can choose something a little less intricate, or get as detailed as you want, you can even get a Bluetooth chip set. What properties do the chips possess? Does one of the chips have abilities that are simply absent in the other one?
In this article we will discus and compare the Evolv DNA, Yihi SX, and Gene chipsets, the 3 most popular brands of chipsets available and in use.
WHAT IS A BOX MOD?
A box mod is the most powerful type of vaporizer who gets its name from the box-like shape, which allows it to hold a larger internal battery or multiple batteries. This feature provides more power and longevity. These mods incorporate a chipset; allowing the user to customize their experience with the option to adjust wattage, change working mode, and customization of the interface. A regulated box mod's chip also adds several layers of protection.(2)
WHAT IS A CHIPSET?
A chipset manages the data flow within the mod and process its power. This is what keeps the voltage regulated to protect both the device and user, while providing quality performance. The chipset directly measures and limits the temperature of the heating coil. These also provide a much more advanced experience by allowing for temperature control, wattage control, preheating, and digital user controls.(2)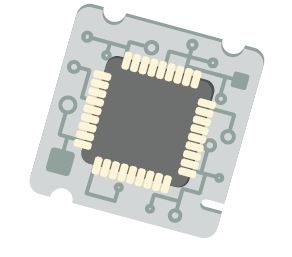 WHICH CHIPSET TO USE?

Evolv DNA

Starting with the Evolv DNA chipset is only natural considering that it came first. A DNA chip is a regulated switch that allows for wattage control, offers temperature protection, variable wattage, preheating the atomizer and so on. It's also responsible for activating the OLED screen that shows different values including power and resistance.
Evolv's DNA chips are arguably the best chips on the market. One of the biggest benefits of using one is the consistency in which it delivers power to your atty. If you're tired of mods that claim to vape at one wattage but really are firing all over the place, then a DNA would be perfect.
This chipset has continually overexceeded expectations providing a premium experience with luxury materials. This chip has cell monitoring features, extended output range, boost mode and replay, and a temperature control suite, but what really sets them apart from the rest of the group is Evolv's EScribe Program. Through this software, Evolv provides patented wattage control, temperature control, preheating, and digital user controls. Because of this program, DNA chips are currently the most popular chip in the vaping market with a 97% power efficiency rating. Ramp-up time for devices with a DNA chip is said to be close to nothing, therefore making it effective as soon as you fire.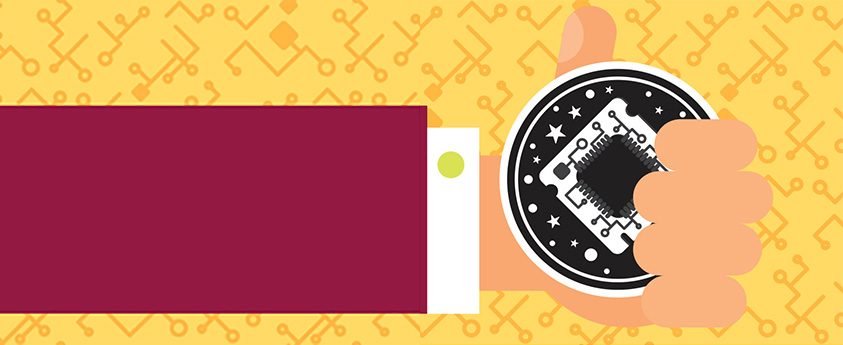 YiHi SX
Thought to be the next most popular chipset, it does not fail to impress. YiHi chipsets are known for being easy to fine tune and manually set up through the built on board system. In the singlebattery driven market, Yihi is said to be the best with a more than impressive and powerful performance nonetheless. These chips feature a sophisticated algorithmic calculation that allows users to set 5 output curves. The YiHi chips also utilize buck-boost technology with 94% efficiency. This technology allows for voltage and short protection. A handful of YiHi chips also have a TFT color display screen. The YiHi SX chipset was developed with inspiration from the Evolv chipset but they did things a little differently. In just a short amount of time, it managed to surpass Evolv's chipset by breaking the wattage ceiling. YiHi virtually created a market for box mods beyond 40W. They released a 150W chip when Evolv was maxing out at 40W. Things have changed now. Evolv has surpassed YiHi in terms of max wattage, but both companies produce chips that crank out more watts that you'll ever need. The bottom line is this, both of these chips perform well. If you're new to vaping, I recommend you get a mod with the YiHi chip. Pay your dues so you'll be able to fully appreciate a DNA mod one day. If you start with a DNA mod, you won't know how great it really is.
GENE
The Gene chipset is used in VooPoo products. It has an outstanding temperature control suite, flavor settings for an emphasis on flavor production, and cloud settings for maximum power for maximum cloud production. They also feature a fireproofing bridge to block out liquid, dust, or burnout. This chip has an extremely fast firing speed as well as produces an intense and flavorful hit. The ramp up time for this chip is a huge selling point as well.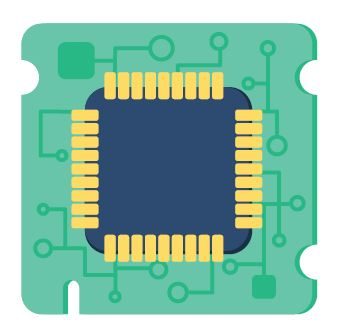 Verdict
Overall, DNA chips take the cake. They perform better and hit more consistently. In regards to keeping up with our desires for higher wattage chips, all companies are doing a pretty good job now. Most users never vape past 200W, so these 250W chips are more than enough to power our tanks.
YiHi and Gene win out in the price department. Price is a huge factor given the financial stress most American families are facing. If you're looking for crazy high wattages or want the best quality, get a DNA mod. If you're just looking for a economic daily vape that works when you need it to, then buy a YiHi or Gene chip or mod.
THE KEY BENEFITS OF BOX MODS WITH CHIP SETS INCLUDE:
Temperature control
Adjustable VV/VW
Higher power output
Battery life
Battery safety
Atomizer resistance cut off
Over/under voltage protection
Buck and boost technology
On board charging option (*though, we suggest the use of external battery chargers as a safety precaution)
Sources:
https://www.diyvapemods.com/box-mod-chips/
https://vapordna.com/blogs/news/box-mods-chipsets-and-you