Twist Takeover By Daddy's Vapor
From the legendary dance in the golden era of music, to the e-liquid sensation that marked a new standard in quality and creativity for the vape industry, the term Twist has always been the key verbiage for pushing the envelope. Here at Daddy's Vapor, we wanted to keep the legend alive, and to push the boundaries of what the vape industry considered "revolutionary." From our dual 60mL packaging solutions to our progressive charity-driven marketing, the Twist line of e-liquids has consistently challenged where the future lies for our industry. Keeping up with the evolution of a brand in a booming industry is a tall order, so we have once again worked day and night to continue our journey, and bring you what we feel are the next to biggest additions to the vape and electronic cigarette segment.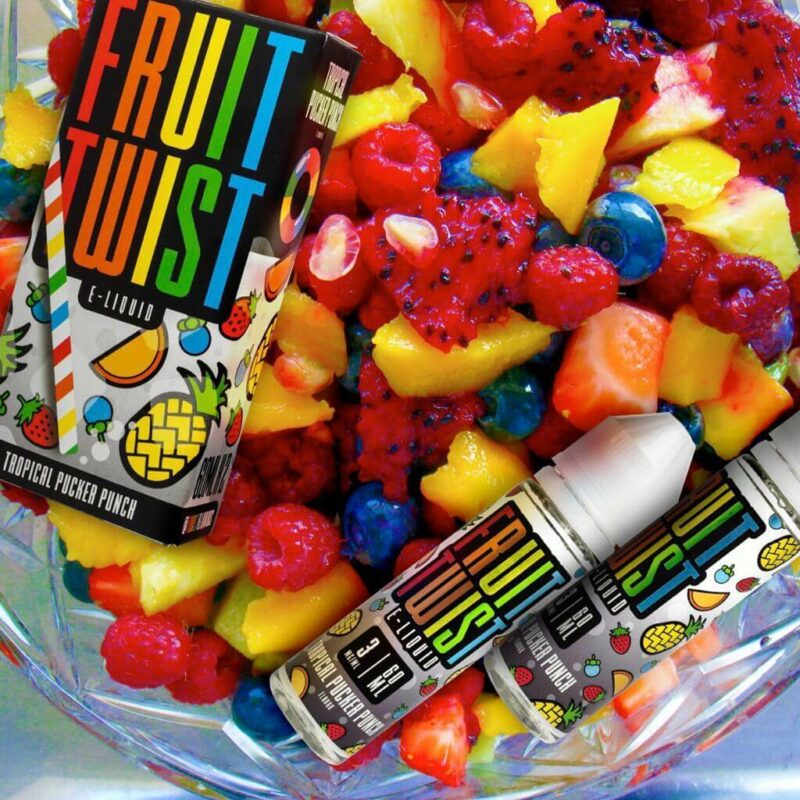 Recently, we at Daddy's Vapor have unveiled our five-pack solution, a POS-driven packaging solution that places our Twist line where you want it most, right at your register, in your buyer's line of sight. Our attractive master box holds five packs of Twist E-Liquid branded specifically for whichever flavor of Twist you choose, and beautifully illustrates the aesthetic appeal and fantastic pricing of the brand that vapers are demanding most. Our product market research reveals that our test shops have received a 20% increase in product turnover. The bottom line is, this strategy works; we had seen it used before in many C-store branding initiatives in the energy drink space and the libido industry, so it was about time for vapor merchants to experience that same increase in sales through proper product promotion.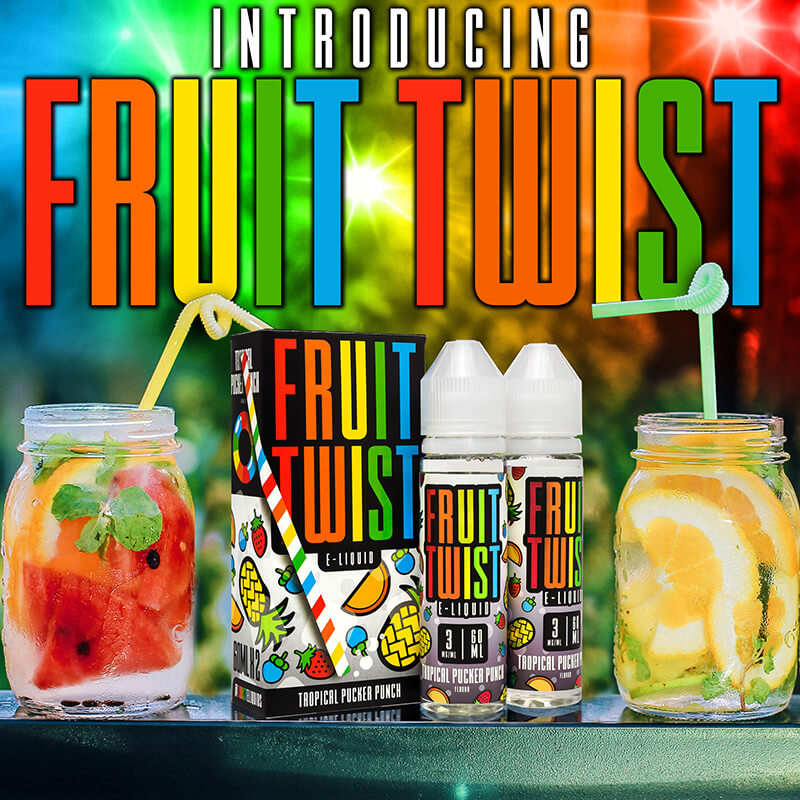 We are both excited and honored to be leading the way in the future of POS for this industry, and we invite you to share your success stories with us to be promoted through our social media pages. As always, Midwest Distribution will have solutions available for all of your five-pack POS needs in the Twist line of liquids.
As many who have watched us closely know, we have been gearing up to release what is quite possibly our biggest product yet, our third and arguably best installment in the Twist line: Fruit Twist. An exotic fruit blend, with a mixture of sweet and savory fruits to mimic your favorite party punch bowl, or that "vacation beverage" on your favorite beach. It's a Twist for the ages.
Always one for aesthetic appeal, we swung for the fences on the packaging for this homerun as well. A clean white bottle, fully holographic label, and high sheen box ensure that this product will scream off the shelves at any vaper looking to test out the next biggest brand in fruit. And just like it's sister flavors, the big brother Fruit Twist didn't want your friends to be caught naked without a bottle, so your favorite dual-pack solution is back, ensuring that your buyers have one to share.

Don't say we didn't warn you; this flavor is killer and we believe this will be the biggest fruit to ever hit the market. Until next time Vape Fam, all love and blessings from your brothers and sisters here at Twist E-Liquids.