AN INTERVIEW WITH THE CHIEF FLAVOR ARTIST FROM ONE HIT WONDER ANTHONY TELLEZ
CAN YOU TELL US A BIT ABOUT YOURSELF AND WHAT YOU DO FOR THE COMPANY?
My name is Anthony Tellez. I am the Chief Flavor Artist at One Hit Wonder and designed all of our flavors. I've been mixing e-liquid for over three years now and I'm lucky enough to have turned a part-time passion into a full time career!
"I ALWAYS SET OUT TO CREATE FLAVORS THAT ARE PLEASING TO THE PALATE"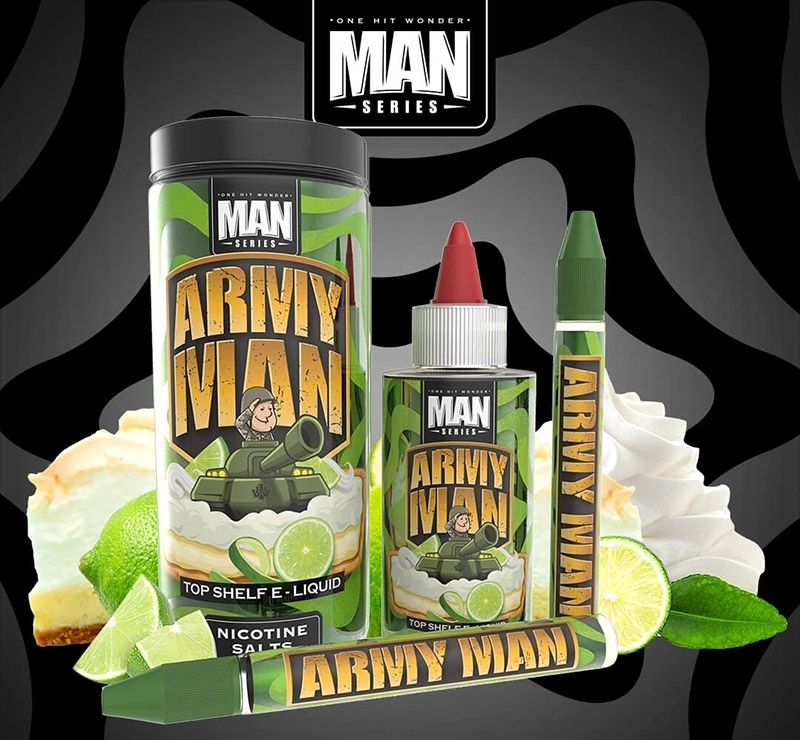 CREATING THE BRAND
CAN YOU TELL US A LITTLE ABOUT YOUR JOURNEY IN CREATING YOUR BRAND?
I started getting into the DIY scene and mixing my own liquid back in 2014. It started as a way for me to continue vaping without having to pay $20 for a 30ml bottle. Pretty soon all of my friends were asking me to make juice for them as well, they really liked my flavors.
"OUR TEAM HAS ALWAYS BEEN DRIVEN BY A SPIRIT OF CREATIVITY AND INNOVATION"
As I was coming into my own as a liquid maker, Robb (One Hit Wonder co-CEO) acquired a large stock of 180ml bottles at a great price. Our team has always been driven by a spirit of creativity and innovation so Robb asked me to come up with some ideas on what to do with these bottles and concoct a good cinnamon flavor. After brainstorming forever, we decided that we would package the bottle in a tube with one unicorn bottle so people could stock up on a delicious liquid at a cheap price but be able to fill up their unicorn on the go. Robb's little brother Sean then suggested we should have two unicorns so that people that loved the liquid could give one to their friends for them to try. By the time the samples arrived I had perfected the flavor, and One Hit Wonder's Muffin Man was born. At the time, we were just hoping to sell through our stock and make it be a huge success. The market really gave us a positive response and next thing you know we were off to the races.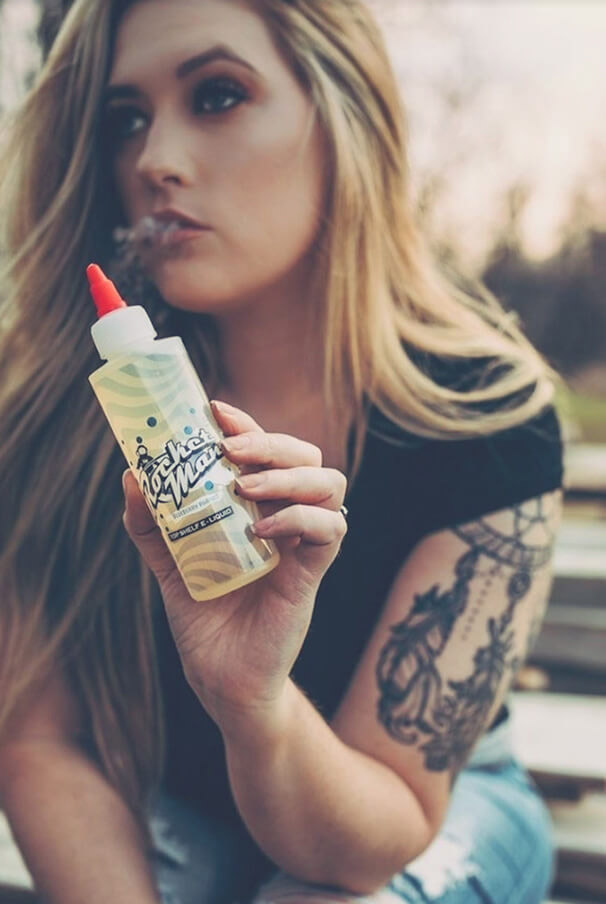 HOW DO YOU CREATE YOUR FLAVOR PROFILES, DO YOU HAVE A SPECIAL WAY TO FORMULATE?
I always set out to create flavors that are pleasing to the palate with a familiar base but sometimes you set out to make a flavor profile and it ends up being something totally unexpected. So I just continue to tweak it here and there and see what turns out best. A lot of the time it just comes down to trial and error until something wonderful comes to fruition.
YOUR FIRST HIT E-LIQUID WAS MUFFIN MAN BACK IN 2015, CAN YOU TELL US MORE ABOUT HOW YOUR DECIDED TO CREATE THIS FLAVOR OR YOUR INSPIRATION FOR IT?
Anyone who vaped back in 2015 might remember how risky it was to spend money on a cinnamon themed flavor. Most were too spicy, too harsh, and just dominated by intense cinnamon. With Muffin Man, I wanted to use cinnamon as a way of accentuating other flavors, in this case apple, and round out the flavor with some pastry notes.
WHAT ABOUT ADDING THE REST OF THE MAN SERIES,
HOW DID EACH FLAVOR COME ABOUT INCLUDING YOUR NEWEST MAN SERIES FLAVOR ARMY MAN?
It was kind of a natural progression from Muffin Man with The Man and Rocket Man, going from Apple to Strawberry to Blueberry. With My Man we wanted to take another shot at a different kind of Strawberry, mixing it with subtle notes of chocolate and more cream. Then Magic Man and Island Man were both sort of a fruit medley, and so with Army Man, we went back to our roots – a simple fruit flavor combined with notes of pastry and cream.
CAN YOU ELABORATE ABOUT ARMY MANS NEW PROFILE AND WHY YOU CREATED IT?
Army Man is an ode to my uncle Jack that served his country in Desert Storm. His favorite dessert is Key Lime Pie. Most of my family is full of veterans and my intention was to make a flavor to pay tribute to them for their service. My personal opinion is it is our best flavor to date. I hope everyone agrees. The Key Lime Profile is something that I create during the beginning stages of our company, but never released it. Key Lime, whip cream, and a delicious crust.. Nothing better in my opinion.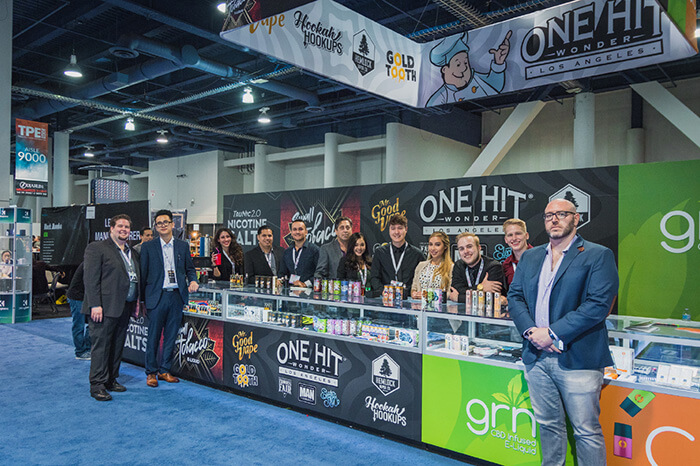 IS THERE ANY ONE THING IN THE E-LIQUID INDUSTRY THAT YOU WISH YOU DID DIFFERENT?
Hindsight is always 20-20, but I think if we were to do things again, we would have probably spent more time mapping out our flavors ahead of time from the start, with a couple more limited edition releases.
WHAT ARE SOME OF THE MOST INCREDIBLE EXPERIENCES YOU HAVE HAD WORKING IN THE VAPE INDUSTRY.
For me personally, the most incredible thing has been hearing the stories from all the ex-smokers out there who have told me that my flavors helped them get off cigarettes.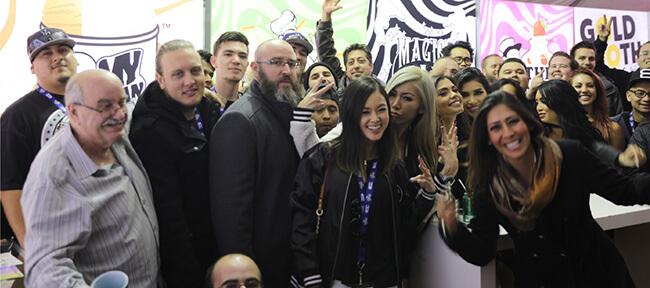 IS THERE ANYTHING SPECIAL COMING UP FOR THE FUTURE OF ONE HIT WONDER?
Of Course! We're always looking forward to the next big thing, but you'll just have to keep a lookout.
Shop One Hit Wonder Wholesale At: midwestgoods.com