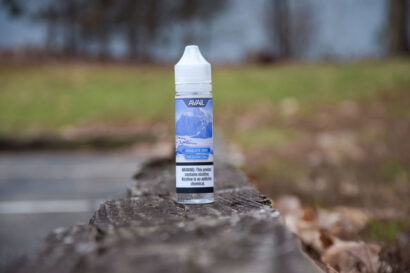 E-Juice Magazine: Can you tell us about yourself and what you do at AVAIL?
Avail: I'm a retailer, I've been in retail for 15 years.  It's in my blood, and I'm passionate about it. I've worked with many different large scale retail chains.  At AVAIL, I oversee retail strategy, operations, wholesale and marketing for all of our businesses including our AVAIL and Giant Vapes e-commerce sites. Helping others, especially our amazing customers, is what drives me.
Em:  AVAIL packaging is very different, can you tell us how you decided to use life & the world around us as your branding?
Av: We made a strategic decision back in 2015 to rebrand, and our team was very purposeful and methodical in our approach.  As a responsible retailer, we wanted to make sure our products didn't attract youth, but appealed to adult smokers looking for alternatives. We felt it was only a matter of time before vaping products fell under FDA authority and so we used the Tobacco Control Act as our playbook. We created new e-liquid bottle labels using photography images that would better relate to adults, and we eliminated characterizing flavor profiles and flavor characterizing names.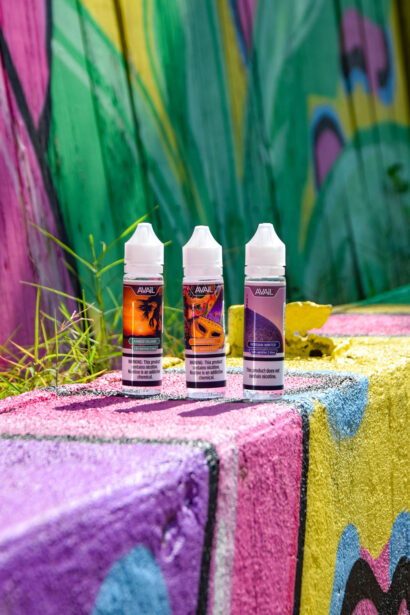 Em: Which AVAIL  flavor is your favorite and why?
Av: Mardi Gras!  It has to be one of the best fruity flavors I've ever tasted from any brand, and trust me, I've tried a lot!  I'm so excited to offer this in our wholesale line as well.  Another one of my favorite flavors is Golden Dawn-it's a great bakery flavor.
Em: AVAIL was one of the first e-liquid manufacturers to submit and be accepted for the PMTA's, what struggles were you faced with and how did you overcome them?
Av: We started preparing for the PMTA even before the deeming regulations were announced in 2016.  The biggest struggles were that the FDA moved the deadline at least six times in four years, so it made planning a real challenge. And, FDA looked to the industry to regulate itself, which left opportunities for approaches by companies that have negatively impacted the industry as a whole.  Our goal has always been to provide our customers with high quality products they can trust.  We require manufacturing in ISO Class 6 clean room, internal protocols on testing e-liquid ingredients and we have an internal standard of testing which exceeds any listed standards.  With our approach we provide our customers complete transparency through QR codes provided on our labels.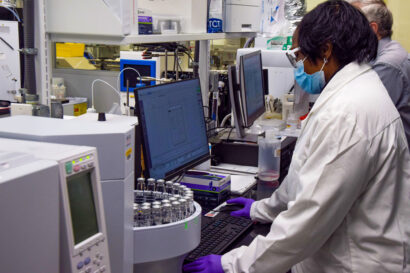 Em: Can you describe the relief and excitement once you were accepted for the PMTA's?
Av: We filed three separate PMTAs and I have to say, we were very excited to receive those application acceptance and filling letters.  And now we are in the substantive review phase, which is the true test of all PMTAs.  We filed very robust PMTAs with extensive testing and feel confident that the FDA will agree that our products are appropriate for the protection of public health. But, the work doesn't stop there as we continue with the required post market surveillance as well. The PMTA certainly isn't for the faint of heart. It's been quite a journey to get here.  We are truly hoping to make history as one of the first e-liquid companies to obtain a marketing order.  This will be a big win for adult smokers looking to quit smoking.
Em: AVAIL also carries a CBD brand called "Leafana". Can you tell us about it?
Av: Leafana is a high quality CBD brand that was originally created for AVAIL.  AVAIL wanted to provide its customers with CBD products they can trust and that are held to the highest manufacturing standards.  Leafana products are manufactured in a FDA registered facility in a certified clean room.  Every Leafana product has a QR code on the label that links to the Certificate of Analysis and that transparency is very important to us.  Leafana offers a variety of product options, including tinctures, vapables, topicals, roll-ons and gummies in both broad spectrum and isolate. We feel this product assortment helps to ensure customers have access to the CBD products that are right for them and their personal needs. And, I'm pleased to say that the Leafana Wellness products are also available for distribution and wholesale. More information can be found at www.leafanalife.com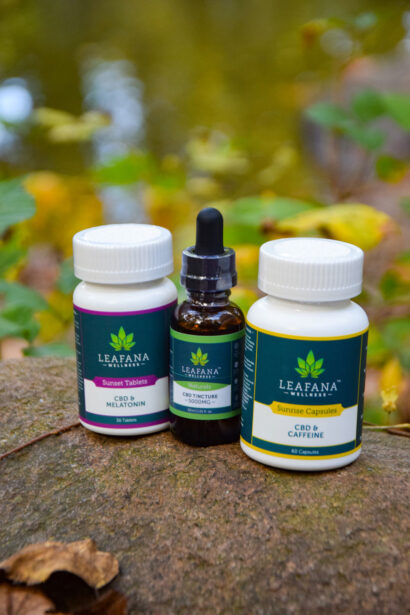 Em: How has Covid19 affected AVAIL?
Av: It has definitely required a lot of intensive, fast-paced work and I think it's made us stronger as an organization due to the collaboration of our team.  Seeing our staff across the U.S. work together so effectively reminds me why we do what we do. We have 96 stores in 11 states, and early on in the pandemic, we had to temporarily close most stores. Before we reopened, the most important thing was to make sure that our staff was fully prepared with masks, hand sanitizer and proper cleaning supplies to keep them and our customers safe. I created a COVID operations team that led that charge and also monitored state and local laws to make sure we remained in compliance.  Before stores were forced to close, we made an early decision to close our tasting tables.  The most important thing for us was to keep everyone safe.  We have adapted in many ways such as offering curbside pickup, enhanced our online presence, created volume discount purchasing programs to help customers reduce the number of times they would need to come into the store and launched a penny e-liquid program offered to anyone and especially front-line workers that may have needed additional support during this challenging time.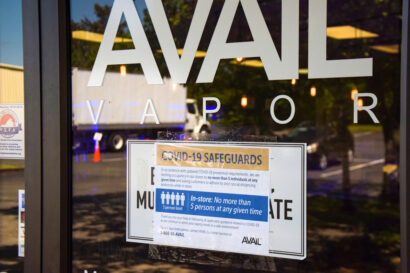 Em: What do you see for the future of Avail?
Av: Our plan is to continue to be a long term player in the market with continued store and online expansion.  We feel we offer adult smokers with a great assortment of high quality products they can depend on and trust.  The next 12-18 months will certainly be interesting now that the PMTA deadline is behind us.  It's a bit of a wait and see, because we still don't know what FDA enforcement will look like and federal and state laws will likely continue to be a challenge.  Not to mention all the negative press and misinformation being reported on the industry has truly hurt the industry as a whole. All these factors will play into any company's success in this industry.  But, we are optimistic and continue to fight hard through our advocacy efforts to support both our customers and the larger industry.