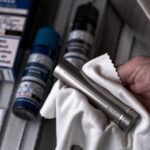 E-Juice Magazine: Sean Glas, Can you introduce yourself and give us a little bit of your background? 
Glass Vapor: I'm Sean Glas, and I am the founder and owner of Glas Vapor.  As an ex-smoker the desire to start Glas stemmed from a passion to help others the way vaping helped change my life. Our mission at Glas is to enhance people's lives, self-esteem and confidence by creating highly innovative, top quality products, all with a customer focused concierge experience. Vaping motivated me to quit smoking and if I could create products that people resonated with that helped them change their lives ….I knew right away that this was what I wanted to do for a living.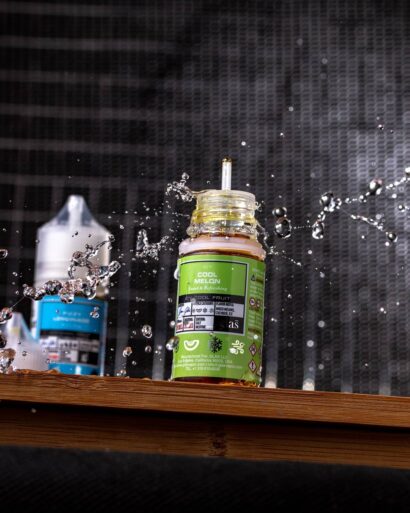 Em: How did you initially become aware of vaping and what made you want to get into this industry?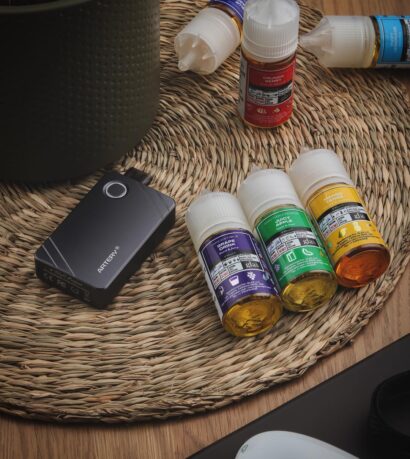 Gv: I discovered vaping pretty early in its trajectory, when it only really composed on disposable cig-a-like products and 510 threaded batteries with small atomizers, but it was these products that motivated me to quit smoking.  From then on, innovation in the industry began to take off from mechanical mods to atomizers and the vape industry as we know today was born.  However, as a consumer who followed every new technological development, I noticed flaws in the products and industry.  Cue Glas! My mission was to enhance people's lives by pushing that innovation and creating top quality products with a customer focused concierge experience.  It all started with our limited edition, hand-crafted mechanical mods that people went crazy over and then we graduated into creating the best quality e-liquids around.  Now we are focusing on combining the best of both worlds with our one-of-a-kind Glas pod system.  Our device and pods have been meticulously created from scratch to our extremely high standards and married with the quality of juice Glas has become known for.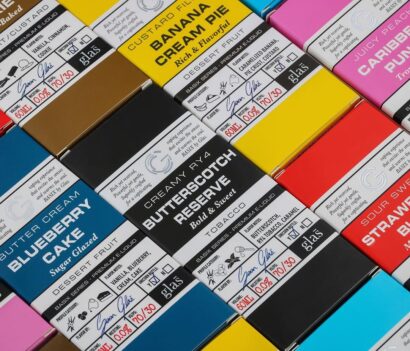 Em: What was the inspiration behind the BSX line? 
Gv: Well it all starts with our Badge collection which was known not only for its high-quality e-liquid but also for our custom molded glass bottles that mimic an expensive bottle of cologne or whiskey.  As great as this juice is, we noticed with it, we were segmenting off our potential customer base.  Its not a cheap process creating custom glass bottles for our products which in turn makes it more expensive for end customer.  While we believe the price ies worth it, our goal with BSX was to make a more affordable line for everyone that didn't cut corners in terms of e-liquid quality.  We saw companies making more affordable juices but cutting the quality.  With BSX we gave customers the same quality e-liquid they were accustomed to with the Badge Collection at a more affordable price point.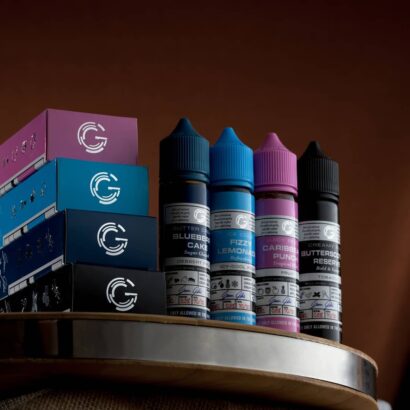 Em: Where do you get the inspiration for your flavors? Do you have a favorite flavor (from either the pods or e-liquid)?
Gv: Since the beginning, I pulled inspiration from my strong appreciation for the culinary arts & desire to master the art of flavor.  As an E-liquid maker, I take bits and pieces and combine them together.  Like our packaging, with tastes and flavor profiles, I really try to focus on the nuances.  Instead of single note juices we focus on sophisticated flavors that give you a variety of flavor notes and keep you coming back for more.  As far as a favorite . . . there's no way I can pick one favorite juice, I like to switch up juices like I do clothes.  Depending on the day, temperature or even my mood I switch juices.  For the pod system I really enjoy Blue Tobacco, Blonde Tobacco and Fresh Menthol.  In the BSX Series some of my favorites are Mango Tango, Blueberry Cake and Banana Cream Pie.  I also have some secret favorites that may be releasing soon.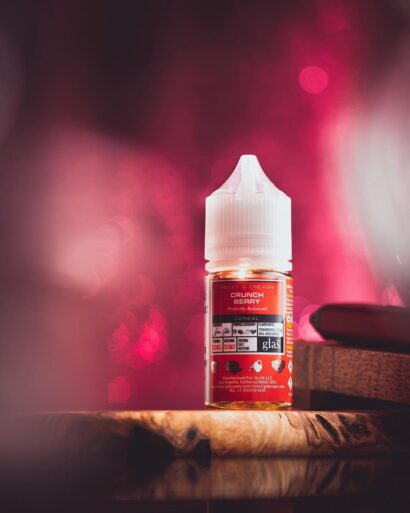 Em: Your overall branding is very clean, minimal, and sophisticated. Do you believe this helps you stand out amongst other competitors? 
Gv: In the vape industry, customers are flooded with brands and choices to choose from.  Everyone's goal is to stand out amongst competitors we just do it a little differently than other brands.  Our goal to stand out is by giving customers clean and sophisticated packaging that sticks in your memory.  As I mentioned before, we do this by focusing on the tiny details and the subtle nuances.  We pay attention to every detail, not only in the e-liquid, but also in the packaging.   Every aspect has been meticulously planned, from the bottle color down to the finish of packaging.  We feel like all the details add up and help separate us from the competitors. 
Em: Has the Los Angeles area had any affect on the development of your business or the branding in general?
Gv: People mistake Los Angeles for being just being Hollywood and celebrities.  The truth is its filled with hardworking people who are willing to work hard, are willing to commit to earning success, whatever their job, business, or field. This persona is what made Glas.  It started in my garage and I would personally drive from Vape Shop to Vape Shop just for a chance to sell our products.  To this day we have that same mentality and are willing to put in the work to shine brighter than our competitors.  We also release in such a large city filled with brands competing for the customers attention we have to do our best to stand out.  We do this two ways: first, we focus on creating a superior product that customers stand behind and tell their friends about; and second, we realize that once we get a customer's money for a product our job isn't done.  We focus on customer service to make sure our customers are happy and willing to continue to support a company that takes care of them. 
Em: How has it been going since the start of the pandemic, both personally and professionally? Have you had to make any corporate shifts?
Gv: It has been a lot to manage.  Los Angeles was one of the first cities to issue a Stay at Home order which is a hard thing to get around when you have products to ship out to customers.  We were forced to take a short hiatus with our shipping department as we began to navigate the unforeseen future.  I am happy to say that we implemented strict procedures and protocol, similar to a hospital – meeting city, county, state, and CDC protocols – in order to maintain the health and safety of our employees. Meanwhile, our team behind the scenes switched from working in the office to working from home.  All of these things were difficult to navigate but I am proud to say we have worked out the kinks and are now operating as efficient as possible.
Em: It's also been a crazy year within the vape industry. Did your business have to shift at all with the new regulations?
Gv: Absolutely.  However, since the beginning of the vape industry everyone has been forced to adapt and change year after year.  This year was nothing new to us.  Our plan is to be here in the long run, the only way to do that is by rolling with the punches and focusing on giving our customers excellent products and customer service.  
Em: On that same note, where do you see the vape industry going in the next five to ten years?
Gv: As a whole, the vape industry is going to keep growing.  It is clearly segmenting off into two groups.  You have the Vape Shops with the fantastic enthusiasts that help propel the industry forward, and you have the disposable systems and people who use them to quit combustibles for good or for ease of use. Our goal is to continue to grow with the industry and provide both segments with quality products and extraordinary customer service.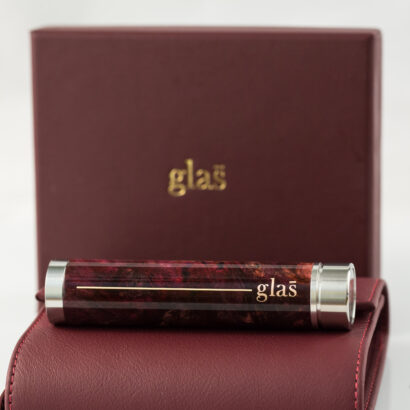 Em: You made a lot of hardware in the past. Can we expect to see more hardware with the Glas name coming out in the future? 
Gv: Right now, our goal is to continue to push and innovate the Pod System space as much as possible.  But with that being said you can never say never as are always investing in R&D looking to drive the innovation behind this industry.
Em: Any other types of products you'd like to dive into? 
Gv: Every day we are continuing to evolve and innovate.  From our first generation Pod System to now we have made countless advancements.  With that being said, we can't give too much information but keep just keep an eye out.  We have a lot of projects in the pipeline that are all a part of our goal to push the technology forward.  
Em: It's clear you really value your customers. What would you say to a smoker who is considering vaping and trying your device for the first time?
Gv: With the Glas commitment to quality and a focus on excellence we realize that the Glas experience extends well beyond our products.  We emphasize improving the overall customer experience.  With that said, we realize quitting combustibles is a long and sometimes not so easy process.  We are here to help and guide our customers throughout the entire process with any problems or questions they may have.   Quitting is a hard enough process, it's a little easier when you have a company who supports and simplifies that process as much as possible in every way.