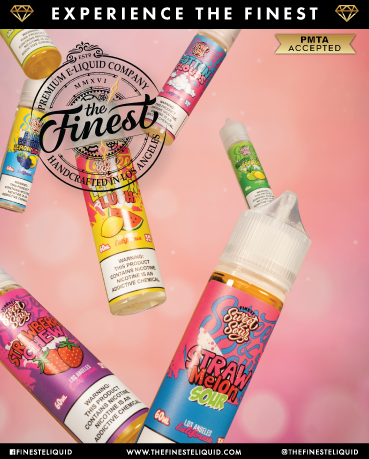 Ejuice Magazine: Can you introduce yourself and give us a little bit of your background?
David Kim: My name is David Kim, Founder of the Finest E-liquid Company and SWFT disposables. Ever since I can remember I learned the value of financial independence. Being a son of a church pastor, my sister and I had to earn our own income to get the things that we wanted in life. My parents instilled the strong values of work ethic and honesty that would help guide me for the rest of my life. I started working since I was fourteen being employed at various places and would eventually work at Best Buy's Geek Squad as a technician. While working, I was getting my Bachelors in Information Technology & Network Administration.
Upon getting my degree, I had a strong epiphany after a devastating financial event that I either had to hustle and make something happen or I would be stuck in the situation I was currently dealt with. I was also in the process of being a newly married man and starting my own family. This is when I took my first shot at starting my own e-liquid line that did relatively well. This gave me the confidence I needed to become the entrepreneur I am today, leading me to start my own e-liquid company that I still run to this day, The Finest Co.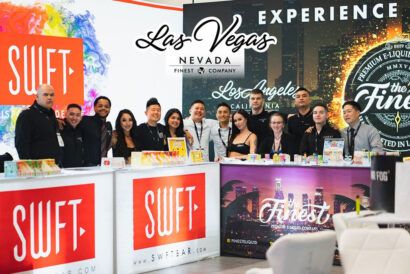 EM: How were you introduced to the vape industry, and what made you want to get into the industry?
DK: I actually became addicted to cigarettes at a pretty early age. In 2010, I could feel the toll that it was taking on my body as I became very sluggish and had shortness of breath. I tried every method of quitting smoking that you could think, but to no avail. A friend introduced me to a dual stacked battery atomizer without any cotton, and eventually started smoking eGO sticks. I really started enjoying vaping and knew that it was a great alternative to my traditional smoking habit that I had for so long.
Originating from the tech industry, I became obsessed and started looking into the mechanics behind vaping. I started playing around with building my own coils and other aspects of the entire vaping experience. This would eventually lead me to develop innovative e-liquid flavors out of my one-bedroom apartment creating what would be known as my first brand, Mr. Macaron. I definitely had great help along the way from my mentor James Kim, founder of Kilo E-liquid and Stiiizy. Mr. Macaron would do well winning an award at our first expo event in France for best flavor of the year. As my confidence grew in becoming a unique brand in the industry, I decided to launch my own company, The Finest Co.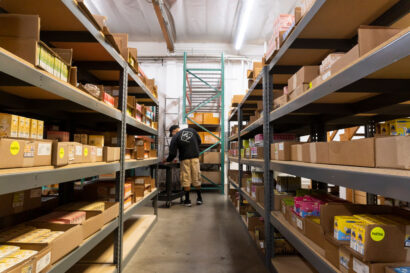 EM: With The Finest having multiple lines, what is your personal favorite line from The Finest and why?
DK: The Finest brand has launched a variety of different e-liquid lines in the past few years. Our most recent launch of Salt Nicotine menthol flavors which originated from our disposable flavors has been a thrill to vape. Varying from nine different flavors, each flavor has a refreshing yet unique taste to them. Even with the endless choices from this line, my heart always goes back to our Finest Crème De La Crème line. Our flavors from that line consist of Lemon Custard, Strawberry Custard, and Vanilla Almond Custard. Each flavor has its own unique element and we have received extremely positive feedback from our customers of the complexity and quality. Being an avid vaper myself, I have always enjoyed the creamy flavors for their robust taste. If I had to choose one flavor to be my ADV, I would go with Strawberry Custard because of its perfect balance of juicy strawberries with a light cream drizzle to top it off.
EM: You have been in the industry for a long time, can you reminisce what you liked the most of when the vape industry was just starting?
DK: Since I am a vape nerd at heart, I was intrigued with every aspect of the industry. Whether it was playing with new hardware or the exciting development of innovative e-liquid flavors, I did my best to soak it all in and consume every bit of information that came my way. More importantly, I think everyone enjoyed those times when the regulatory aspect of the industry was far less severe than what it is now. Being able to witness the rapid growth within the industry has been such a blessing to see.
EM: What are you most proud of, that The Finest as a company has accomplished?
DK: I am extremely proud of the entire Finest Co. team and the culture that we have created together. We currently have two offices, our sales team in Las Vegas headed by our director of sales Troy Nery who is doing a phenomenal job leading the team, and our Los Angeles HQ led by myself and our team here. We work extremely hard, but more importantly we work hard for one another. It's pretty rare to see a working environment treating each other like family. As a company that entered the space relatively late, we had to overcome major challenges such as PMTA's, flavor bans, and all the like. Rather than backing down from what seemed impossible to overcome, our team showed their true colors and remained resilient which has become such a strong component of our culture. I am extremely proud of our entire team and this company would not be where we are at today without them. As the founder, I have the utmost confidence because of them and what we can accomplish together.
EM: How has the recent changes to the industry affected the way you are getting your product to your customers?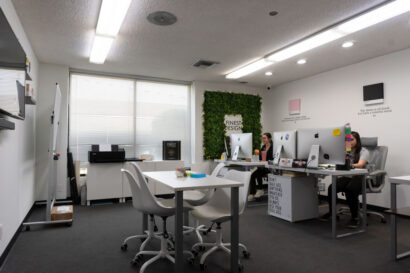 DK: Just like everyone else in the industry, PACT ACT was just another obstacle for us to figure out. That said, our number one priority will always be to serve our clients with the utmost satisfaction. Although it was a struggle to figure out the shipping aspect of the PACT ACT, we heavily invested our time and resources for the sole purpose of retaining each and everyone of our clients. Not a single regret comes with making those decisions and knowing that our clients are fully satisfied is all that matters.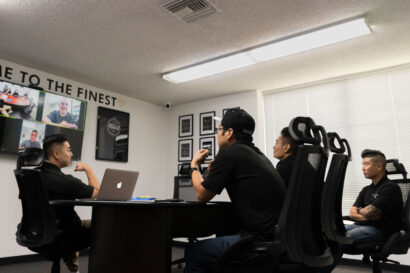 EM: Where do you see the vape industry going in the next five to ten years?
DK: With the rapid evolution of the vape industry, I believe the industry will continue to thrive moving forward. Even with all the regulations placed, we have been able to overcome all the challenges and obstacles that have been thrown our way. The shift from combustible tobacco products to less harmful vaping products is a movement that will not be going away any time soon. Our hope is that all the companies moving forward with the PMTA's and PACT ACT stay diligent in the fight so that we can help the many millions of people combating the addiction of combustible cigarettes for the foreseeable future.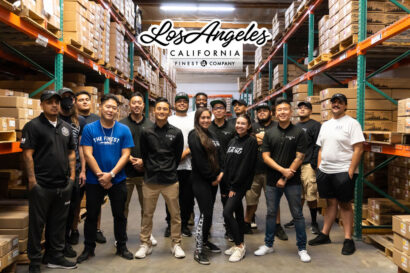 EM: Is there a message you would like to send to all of our readers?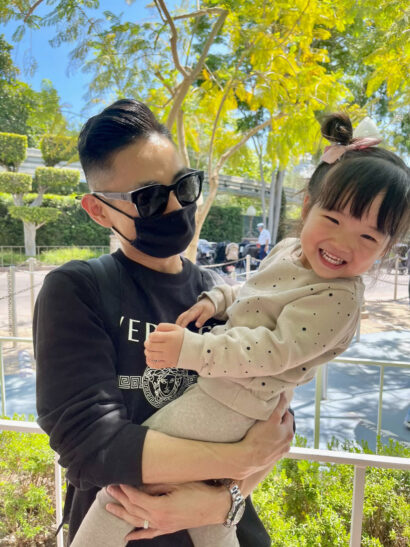 DK: What I discovered through my entrepreneurship journey is that you need a vision that is bigger than yourself. Through all the sleepless nights, the 80-hour work weeks, and the grind and hustle, my motivation became clear. My vision to build this business was based on the power of love. I would think about my wife and daughter, my parents, the Finest Co team, and those that I would be able to impact through the influence of the business and that was all the motivation that I needed. Most people build a business simply trying to increase their bottom line, but I truly believe that someone whose vision is bigger than themselves will always take them to greater heights.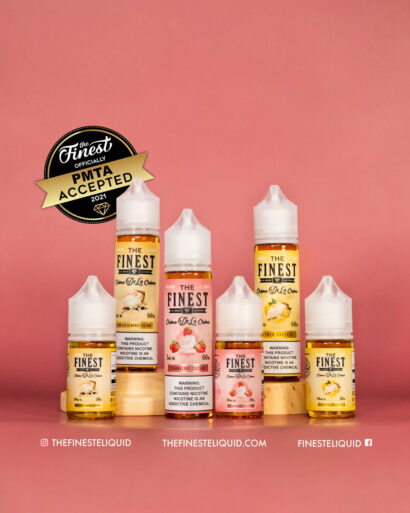 EM: Is there anything else you would like to share with me?
DK: I would like to express my sincerest gratitude to all our loyal customers and business partners that continue to make this journey possible. Doing business with clients from all around the world, it has been a life changing and rewarding experience to develop and maintain incredible relationships with people from all types of backgrounds. On behalf of the Finest Co., we will continue to strive to become an even better company, providing top quality products, and ensuring satisfaction with our customer service.