Ejuice Magazine: Can you introduce yourself, and tell us how you got into the vape industry?
Steven: My name is Steven, and I got into vape in 2010. I think this is the product of human pursuit of health, and it not only has the concept of health, but also is very environmentally friendly and has the potential of fashion trends. At that time, I decided that it would be very popular in the future. For this reason, I specifically went to understand it. The more I understand it, the firmer my belief in investing in the electronic vape industry. So, in 2010, I entered the vape industry and established one of the few vape companies at the time, which opened the way for the research and development, production and trade of vape. After 12 years of development, the company has successfully shaped a number of vape and marijuana atomizer brands such as Coilart, Biffbar, and joynabis. In order to better provide localized services to customers and users around the world, we have also established branches or offices in the United States and many other countries and regions.
EM: We understand Biffbar is a CoilART product, how did CoilArt help with the inspiration behind Biffbar?
 S: Biffbar is another vape brand of Coilart after the successful launch of CoilART, the best-selling brand of DIY vape products. The "extreme taste experience" given by the CoilART brand is deeply rooted in the hearts of the people, and it can be said to be a benchmark brand for the taste of vaporizers. As our newly launched disposable vape brand, Biffbar continues the line of Coilart brand products pursuing creative appearance and ultimate taste. Therefore, our users fall in love with Biffbar basically from the appearance and loyalty to the taste. In addition, we have given Biffbar more and higher expectations, and we will position it to become a fashionable fashion brand of vape, so that more fashion-conscious users will fall in love with Biffbar! Therefore, when we design Biffbar products, we will
keep pace with the times, conduct research on global fashion trends and popular elements, and apply the research results to product design to make Biffbar products more in line with fashion aesthetic requirements. At the same time, we also adhere to the practice of attaching importance to user experience, actively collect and solicit user feedback, and continuously improve the product to enhance the user experience and increase the reputation of Biffbar users.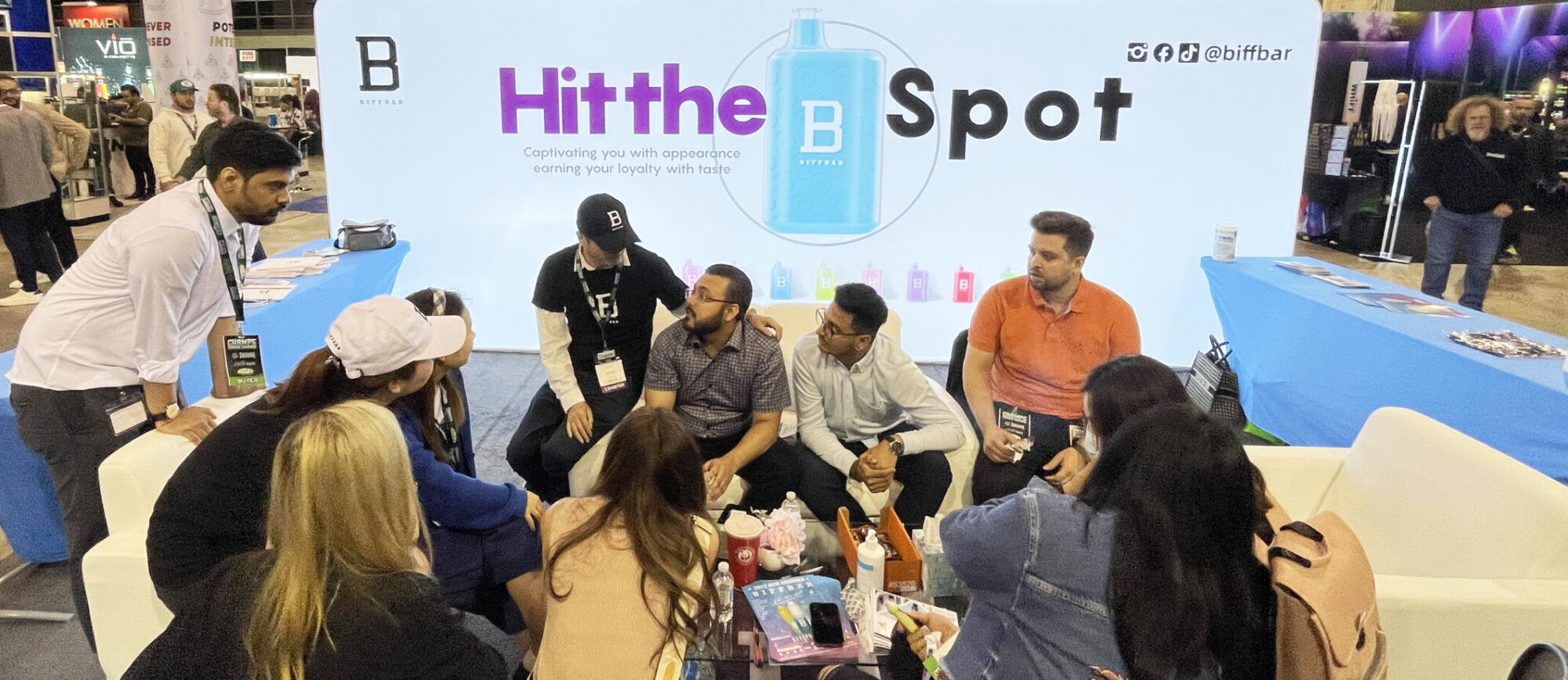 EM: Is CoilART working on any other vaping products?
 S: As an innovative company, CoilART has always attached great importance to the research and development and upgrading of new products. In addition to the Biffbar Lux 5500 of the Leather Edition, which is about to be fully launched, we also have a variety of products that are designed to meet the different needs and characteristics of users in the vape market around the world. Matching products are also coming soon, so stay tuned.
 EM: What inspires the flavors of the e-juice that are inside Biffbars?
 S: Every flavor of Biffbar is based on the user's pursuit of "extreme taste". Through extensive market research, we analyze the trend of taste, and comprehensively consider the differences in taste requirements of users in different regions. Only after hundreds of people and thousands of times of debugging and test approval will they be introduced to the market. It can be said that every flavor of Biffbar is the result of the pursuit of "extreme taste" by us and the users participating in the test, which is why the flavor of Biffbar products is so popular.
 EM: Which Biffbar flavor is your personal favorite, and why?
 S: As a taste that has been selected by thousands, to be honest, I basically like Biffbar's flavors. Each flavor has its own unique charm, just like Biffbar's slogan said: Hit the Spot. There is no such thing as Makes me not fall in love with it. A lot of times, just like a person likes to wear different styles of clothes on different occasions and like to eat different foods at different times and moods,
I often like to taste different flavors at different times to satisfy my taste buds for different tastes.
 EM: Can you tell us about your new products and what inspired them?
 S: Our upcoming new product, Biffbar Lux5500, is designed from our analysis and understanding of disposable vape products in the entire market. We believe that although it is a one-time product, we still have to deal with it with the mentality and requirements of making luxury goods. Therefore, in the treatment of product appearance design and surface technology, we have borrowed some practices from luxury goods and used leather materials for embossing and bronzing technology. Within the range of reasonable cost, we have achieved the ultimate beauty of the visual and tactile experience of the product.
 EM: Is there a message you would like to send to your customers?
 S: Here, I want to say to everyone that we are all based on everyone's expectations of vape, whether it's the appearance or the taste. Biffbar is not just a vape, but also a fashionable product. All our connections come from the needs and experiences of each user, and everything we do is to surprise everyone
 EM: What do you see for the future of Biffbar and CoilART?
 S: The future is based on the past and the present. Whether in the past or now, our pursuit of vape innovation has not changed, our exploration of the market has not stopped, and our in-depth communication with users has not stopped. Therefore, we believe that both Biffbar and CoilART will grow into a banner in the vape industry in the future and become one of the most trusted brands by global users.
 EM: Is there anything else you would like to share with the readers?
 S: I still say that, between you and Biffbar: Captivating you with appearance, earning your loyalty with taste.

on: Ejuice Magazine
September 19th, 2022