AN INTERVIEW WITH QUINTEN THOMPSON
Quinten Thompson is the Director of Product at The Drip Club, having been with the company for over 2 years…Part of his responsibilities include product development and marketing for the portfolio of Drip Club brands (Milkman, ANML, and Modus). With so many brands to manage, he doesn't let it deter him from his goal of creating iconic brands that can connect with consumers in a way to foster their habit change.
"QUINTEN THOMPSON IS CREATING ICONIC BRANDS THAT CONNECT WITH CUSTOMERS IN A WAY TO FOSTER HABIT CHANGE."
EJuice Mag: The Milkman has been around since the beginning of vape can you describe the journey?
Quinten: Established in 2013, The Drip Club manages a portfolio of the most popular e-liquid brands in the vaping industry including Milkman, ANML, and Modus. The company's Milkman brand sets the bar for dessert-based flavors such as "Milkman" and "Churrios", both of which are recognized and distributed nationwide and globally while ANML's "Looper" remains the industry staple for cereal-based flavor.
Regarding Milkman specifically, it's amazing how far the brand has come. The exterior packaging of Milkman is definitely iconic and is what originally set the brand apart in the early days of the vape market. During the course of the brand's life, it became clear that the Milkman brand could adapt to a broad range of flavor profiles, which explains how the line has expanded to its current form.
Flavor should always be paramount, but branding is equally as vital. You not only want to delight the customer once they are trying your product, but you also need to peak their interest as it sits on the shelf. This theory has always held constant as we developed each of the Milkman products you see on the market today.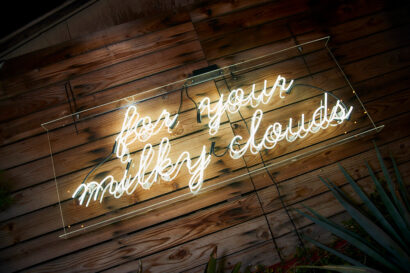 EJuice Mag: Can you describe the creation process?
Quinten: The creation process is different for each flavor. Sometimes it can be as simple as sitting in a room thinking of flavor that we like to vape, but haven't seen executed well in the market. Other times, flavors come from a need for us to fill a hole in flavor offerings to our customers. However the idea is created, the flavor is carefully vetted to ensure that the flavor is marketable and palatable to a wide array of vapers. Like I mentioned before, we also aren't afraid to release something that we think is amazing, but is completely different from anything on the market.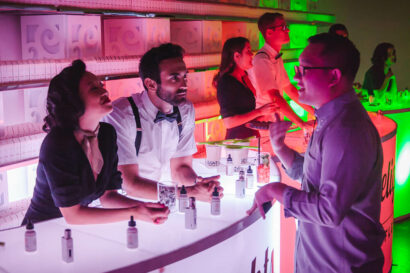 EJuice Mag: Your flavor creation is unique can you explain what makes The Drip Club flavor a success?
Quinten: We have an outstanding team at Drip Club that excels in thinking outside of the box when it comes to flavor. We try to be conscious of consumer trends with respect to flavor profiles, but at the same time, have the freedom to create something unique.
"OUR SOLUTION WAS TO MELD THE DESSERT NOTES WITH TOBACCO NOTES OF FLAVORED CIGARS AND HOOKAH."
EJuice Mag: What flavor would be your dream concoction for the future?
Quinten: Personally, I would have to say anything with coconut in it. Coconut is such an amazing flavor in food but time and time again, it can only be featured as an accent flavor given its inherent risk to taste like sun tan lotion. Maybe we have yet to find the holy grail of coconut flavors, but to date, everything we have tried has been disappointing.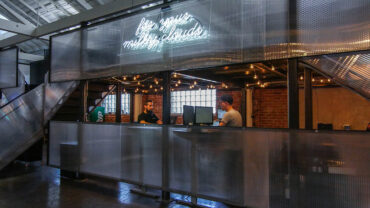 EJuice Mag: I see you have a new tobacco line coming, what will set  it apart from other tobacco lines?
Quinten: We are really excited about our upcoming tobacco line. Milkman Heritage is the name of the line, initially launching with three flavors. When looking over our flavor offerings we always knew that tobacco was something we were missing. When conceptualizing the brand and flavors, we wanted to stay true to Milkman and offering a sweet spin on something very traditional.
The Milkman has always led the way with respect to dessert vapes so we wanted to incorporate that in our tobacco line in a fluid and organic way. Our solution was to meld the dessert notes from the original Milkman line with tobacco notes of flavored cigars and hookah. What we came up with is truly spectacular. If you're the type of person that genuinely enjoys the flavor of tobacco, but don't want to dive head first in to flavors like creme brulee and apple pie, this gives you the best of both worlds.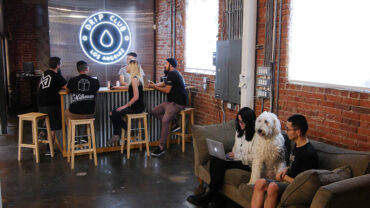 EJuice Mag: Can you tell us more about the new Delights line, each flavor, and the branding.
Quinten: The new Milkman Delights line is something that we have been working on for about six months. As a team, we knew it was time for Milkman to stretch its legs outside of the bakery/dessert world. Each flavor is very different when compared to one another, but they do fit harmoniously together in a line. Pink2: Inspired by the iconic square pink taffy candy bursting with flavor, Pink2 is Strawberry taffy candy with a hint of cream. Melon Milk: Inspired by my honeydew melon ice cream bars, prevalent in Korean culture, Melon Milk is a refreshing and creamy honeydew treat. Bubble Milk: Inspired by the classic boba shops of LA, Bubble Milk is jasmine milk tea with honey glazed boba. Truffleberry: Inspired by the decadent chocolate truffles seen everywhere during the Holidays, Truffleberry is a rich milk chocolate truffle with sweet raspberry filling.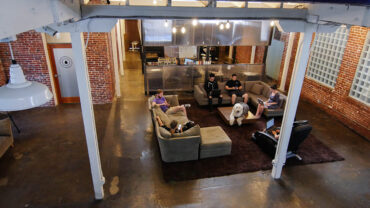 EJuice Mag: What was the inspiration behind the Delights line?
Quinten: With the Delights line, we really wanted to execute on flavor profiles that we thought the Milkman could always create, but were outside of the pastry/dessert realm. We also wanted to frame how each flavor would fit into an entire line, which is where the word "Delights" came from. As you can tell from each of the different flavors, they aren't really desserts in the classic after-dinner sense. Each of the flavor profiles are treats that someone could conceivably enjoy anytime throughout their day.

EJuice Mag: Milkman is obviously a big success can you give advice to other vape entrepreneurs?
Quinten: My biggest piece of advice is to create something that nobody has seen before. I know it can be easy to think that, "everything has been done already", but it hasn't. Especially in today's crowded market, you really have to stand out. Create something where anybody, and I mean anybody, can look at what you have done and say "Wow, that's new". Not only will this set your product apart, but it will raise the collective bar for everyone.
EJuice Mag: What do you think about the future of vape and where it's heading.
Quinten: I think vaping has a bright future not only here in the United States, but across the globe. We have seen different regions of the globe take both positive and negative stances against the technology, but I think it is here to stay regardless. Just like most new technologies, it takes people time to understand how to best use and adapt its usage. There are a lot of amazing vape companies doing remarkable things, and as long as they are allowed to flourish, I think mainstream society will come around eventually. The real key to the future lies with making vaping more socially acceptable. The more everyone in the industry sees that as a long term goal, the more the industry will continue to innovate and thrive.